In recent years, in the countries of Africa and Asia, with which Kazakhstan has trade and tourism ties, there has been a surge in particularly dangerous diseases (Ebola, Marburg, Lassa, etc.), one of which is monkeypox (Monkeypox virus – MPXV)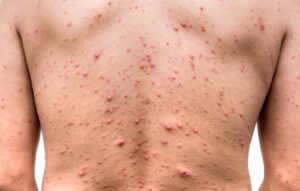 The World Health Organization has already registered more than two hundred patients in 14 countries of the world.
According to WHO, the monkeypox virus has apparently mutated and acquired the properties of being transmitted from person to person. Therefore, the previously well-studied infection has spread beyond the African continent. In its clinical manifestations, monkey pox is very similar to the particularly dangerous smallpox. But it flows quite easily, and it is difficult to get infected with it – you need at least 4 hours of contact with an infected person.
The Research Institute for Biological Safety Problems has been conducting research for many years with viruses of the Poxviridae family, including the genus Capripoxvirus, which includes sheep pox, goat pox, nodular dermatitis viruses; Avipoxvirus, which includes chicken pox, pigeon pox and other viruses; Ortopoxvirus, which includes cow pox, camel pox, smallpox and monkey pox viruses. As a result of research work, sheep pox, goat pox, nodular dermatitis, camel pox, chicken pox vaccines have been developed, which are widely used in veterinary practice of the Republic of Kazakhstan and post-Soviet countries.
Smallpox viruses of various animal species are also stored in the Depository of pathogens of particularly dangerous infectious diseases of the Institute.
The Ministry of Health does not exclude the risk of penetration of this infection into Kazakhstan and the rate of spread of this disease in the world is still alarming. Moreover, the first case of the disease has already been recorded in the United Arab Emirates, often visited by Kazakhstanis. In this connection, there is a high risk of the introduction of exotic deadly diseases into the territory of Kazakhstan with severe epidemiological and social consequences and can cause significant harm to the population of the country. Therefore, a vaccine will be required sooner or later.
A group of scientists led by the Director General of the Research Institute for Biological Safety Problems informed the correspondents of IIA "Kazinform", Khabar24, KTK about the readiness of scientists to develop a monkey pox vaccine, however, to carry out this work it requires a special program of research work (R&D) with financial resources, and state support in the form of a state task.
RIBSP scientists are searching for all possible ways to solve this issue. They participate in scientific meetings and consultations on this issue.
On May 24, 2022, Vice Minister of Health Yesmagambetova A.S. organized a seminar on the topic "On measures to prevent the introduction and spread of monkeypox among the population of the Republic of Kazakhstan". This seminar was attended by more than 30 organizations from different countries, such as Kazakhstan, Russia, Belarus, Armenia, Uzbekistan and Tajikistan.
Our scientists propose accelerated development of a vaccine based on the cow virus. Within six months, if there are finances for the necessary reagents and materials, it will be possible to develop its own vaccine.
During the pandemic, the healthcare system has become much stronger, and epidemiologists and doctors have learned how to effectively resist particularly dangerous infections. Today, it is able to cope with more serious diseases than monkeypox.
"Having extensive experience in working with smallpox viruses and creating smallpox diseases vaccines, the Institute is ready and has the opportunity to carry out research on the development of a vaccine that will protect from monkeypox also" K. Zakarya said.
https://24.kz/ru/news/obrazovanie-i-nauka/item/546177-kazakhstanskie-uchenye-gotovy-razrabotat-vaktsinu-ot-ospy-obezyan
https://www.inform.kz/ru/vozmozhnost-razrabotki-vakciny-ot-ospy-obez-yan-v-kazahstane-est-kunsulu-zakarya_a3937896