For the first time, a large-scale event linking science and business was organized in the country. The purpose of the forum «1st BUSINESS and SCIENCE EVENT» was to strengthen ties between science, production and business. During the event, prominent businessmen and scientists exchanged experiences and gave lectures on various topics.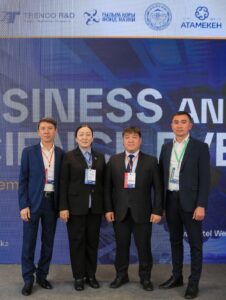 The event was attended by about 300 scientists and entrepreneurs, including the General Director of the RSE «Research Institute for Biological Safety Problems» of the Ministry of Health of the Republic of Kazakhstan Aslan Amangeldievich Kerimbaev and the head of the laboratory, PhD, Zhugunisov Kuandyk Dauletbaevich.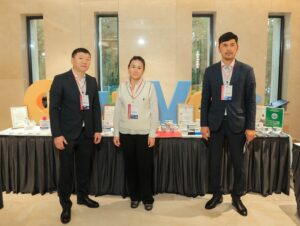 As part of the forum, a scientific and innovative exhibition was held with practical examples of scientists ready for commercialization. At the exhibition, scientists and entrepreneurs highly appreciated the biological products of the Research Institute for Biological Safety Problems.