On the day of the medical worker, the Minister of Health of the Republic of Kazakhstan Alexey Vladimirovich Tsoi presented a departmental award: a badge "For contribution to healthcare" to the General Director of the RIBSP Zakaria Kunsul Daltonovna for a high contribution in the field of healthcare of the Republic of Kazakhstan.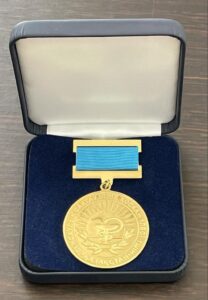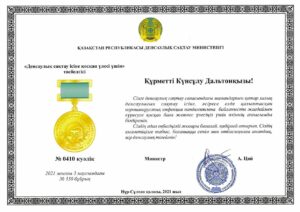 Dear Kunsulu Daltonovna!
Please accept our most sincere and heartfelt congratulations on your high creative achievement! This is a high recognition of your services to the Motherland, evidence of the importance of the cause to which you have devoted your whole life.
We wish you good health, the realization of creative ideas in scientific and professional activities, success in the implementation of the most daring projects, determination to achieve great goals, optimism and well-being!
Administration of the Institute