On June 16, 2022, the first meeting of the National Kurultai was held in Ulytau region with the participation of the Head of State Kassym-Jomart Kemelevich Tokayev.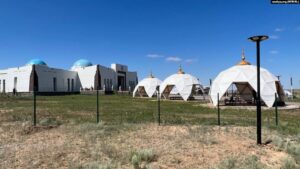 The event was attended by 117 people from among the deputies of the Majilis and members of the APK, representatives of civil society and political parties, experts and members of the Public Council of Regions, entrepreneurs.
The National Kurultai should become one of the main institutions of civil society. This was stated by the President of Kazakhstan Kassym-Jomart Kemelevich Tokayev, speaking at the first meeting of the National Kurultai.
"It is very important that the course chosen by the state is supported by the overwhelming majority of the population. Our citizens believe that drastic changes will take place in our country. We must constantly explain to the people the progress of reforms. Already, the modernization process is gradually becoming nationwide. Every citizen should feel the impact of modernization. If everyone treats the changes in the country as a personal matter, then we will really embark on the path of renewal. Every citizen of our country should understand this," Kassym-Jomart Kemelevich Tokayev said.
"New Kazakhstan is a fair Kazakhstan. The New Kazakhstan has a bright future and a clear direction. I am sure that there will be an educated, conscious generation that will glorify the name of the Kazakh people," said Director General of the Research Institute for Biological Safety Problems, Doctor of Biological Sciences, Professor Zakarya Kunsulu Daltonovna.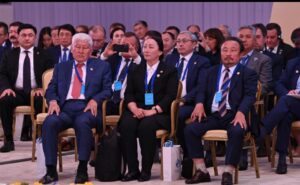 "As a member of the Kurultai, I take a large degree of responsibility. At the National Kurultai opinions concerning the country were expressed. We are very pleased with the opinion of President Kassym-Jomart Kemelevich Tokayev about working on honest trade, introducing young people to work. Indeed, only a generation that is passionate about work can turn their native homeland into a great country", said Kunsulu Daltonovna.

https://www.inform.kz/ru/glava-gosudarstva-kurultay-budet-polnost-yu-vovlechen-v-realizaciyu-reform_a3945231